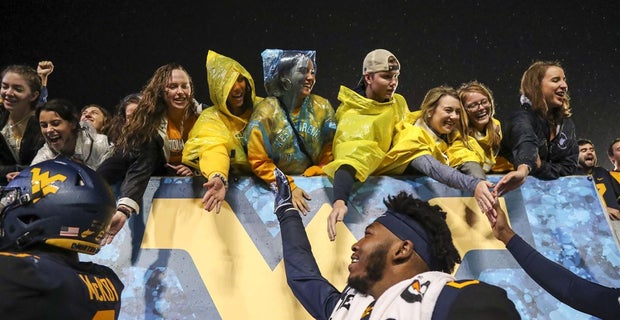 (Photo: Ben Queen, USA TODAY Sports)
On a newsy day at West Virginia, the football program debuted a new format for meetings with the media. Head coach Dana Holgorsen will continue his weekly news conference, but no longer will all 10 assistant coaches speak to reporters. Access will instead be limited to offensive coordinator Jake Spavital and defensive coordinator Tony Gibson. Access to players is limited to whoever the program picks from an undefined pool of players.
The explanation from a spokesperson is to lighten the burden on assistants and players during preparations for the game -- but only some of the assistants and only some of the players. Access is expected to be more expansive following games. The outcome will have to wait, of course, because WVU's upcoming game against North Carolina State won't be played this weekend. The next game will be at home against Kansas State on Sept. 22. 
Here are the available Mountaineers, in their own words and in a holding pattern until they play again.
Source : https://247sports.com/college/west-virginia/ContentGallery/WVU-football-Players-coaches-press-pause-after-two-games-121763823/
287