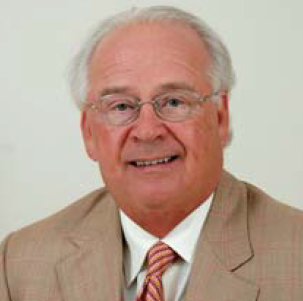 Dr. James Andrews
Dr. James R. Andrews, orthopaedic surgeon, serves as Medical Director for Intercollegiate Sports at Auburn University.
Dr. Andrews is one of the founding members of Andrews Sports Medicine and Orthopaedic Center and the American Sports Medicine Institute located at St. Vincent's Hospital in Birmingham, Alabama, and the Andrews Institute located in Gulf Breeze, Florida. To date, Dr. Andrews has mentored more than 370 orthopaedic and sports medicine Fellows.
Dr. Andrews graduated from Louisiana State University in 1963, where he was Southeastern Conference indoor and outdoor pole vault champion. He completed LSU School of Medicine in 1967 and completed his orthopaedic residency at Tulane Medical School in 1972. He had surgical fellowships in sports medicine at the University of Virginia School of Medicine in 1972 with Dr. Frank McCue, III and at the University of Lyon, Lyon France in 1972 with Dr. Albert Trillat, who is known as the Father of European Knee Surgery.
Dr. Andrews is a member of the American Board of Orthopaedic Surgery and the American Academy of Orthopaedic Surgeons. He is a Past President of the American Orthopaedic Society for Sports Medicine and also served on that Board as its treasurer and secretary. He has served on the Board of Directors of the Arthroscopy Association of North America as well as the International Knee Society. He is Clinical Professor of Orthopaedic Surgery at the University of Alabama Medical School, the University of Virginia School of Medicine, the University of Kentucky Medical Center and the University of South Carolina Medical School and Adjunct Professor in the Department of Orthopaedic Surgery at the University of South Alabama.
He has been awarded a Doctor of Laws Degree from Livingston University, Doctor of Science Degree from Troy University and Doctor of Science Degree from Louisiana State University.
Dr. Andrews serves as a medical consultant to numerous professional sports teams and associations including Senior Orthopaedic Consultant for the Washington Redskins Professional Football Team; Medical Director for the Tampa Bay Rays Professional Baseball Team, Team Physician for the Birmingham Barons AA Professional Baseball Team, an affiliate of the Chicago White Sox; and Medical Director for the Ladies Professional Golf Association. Dr. Andrews was inducted into the Alabama Sports Hall of Fame in 1992.
Dr. Andrews and his wife Jenelle have six children: Andy, Archie, Amanda, Ashley, Amber and Abby, as well as six grandchildren.
Source : https://247sports.com/college/auburn/LongFormArticle/Meet-the-38-support-staffers-behind-the-scenes-of-2019-Auburn-football-133354724/
473